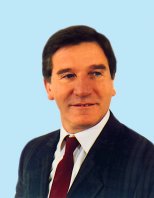 BG-1
PHOTOGRAPHIC FILLET BORDER
Due to technical problems, the traditional gold fillet border cannot be done at 900°C, but using lower temperatures. Therefore it does not integrate with the plaque. For this reason, after carrying out some feasibility studies, we successfully reached our goal of creating a "photographic gold fillet border", which can be done at 900°C and it is consequently indelible as a photographic image.
On the other hand, the photographic gold fillet border is not as bright as the traditional one and it has a color tending to yellow.
Please notice that on black and white photo porcelains, we will still add the traditional gold line.
Background images add depth to photo ceramic pictures.